Se que me vais a llamar pesado, pero como veremos en el siguiente vídeo, hoy por hoy, tenemos herramientas digitales (ordenadores, controladores), que nos permiten trabajar igual de bien que unos platos, aunque para muchos no tengan el mismo glamour.
Yo soy de la opinión que se trata mas de la persona, el que es creativo, utilizará las herramientas que tiene a su alcance, es mas, las nuevas generaciones y las que se irán incorporando, poco a poco llegará un momento en el que no tendrán porqué saber lo que son unos platos, aunque si quieren, ahí están, como si te gustan los coches clásicos, existen un amplio mercado y eventos.
DJ SARA ★ Freestyle Scratch with djay Pro and Reloop Beatpad 2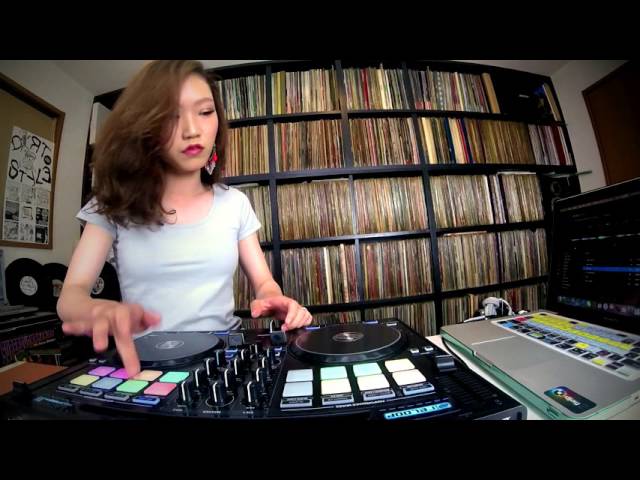 En el vídeo tenemos a DJ Sara al mando de una Reloop Beatmix 2, el software corre de parte de algoriddim djay Pro para Mac y como vemos, se marca unas rutinas dignas del mejor turntablism, es mas, en la actualidad la única diferencia está en los platos, pues mas del 80% de los que utilizan platos es para manejar discos de código, así que no veo la diferencia, aparte del tacto propio del giradiscos.
Pero algo hay que reconocer también, DJ Sara lleva años en esto del turntablism, empezó a muy corta edad con su hermano DJ Ruysei y se desenvuelven perfectamente con unos platos, no es que sea algo imprescindible, pues se puede empezar a realizar rutinas de scratch y turntablism directamente con un controlador, pero sin duda que es una gran ventaja, como el manejar los PADs con soltura también nos ayudarán a mejorar nuestras rutinas.

DJ SARA & DJ RYUSEI – KIDS HITS 50