Uno de los problemas de las actualizaciones en segundo plano, es que la gran mayoría de novedades pasan casi desapercibidas, a no ser que se trate de una actualización importante, donde los usuarios empiezan a darse cuenta de que son muchos los cambios…este es el caso de VirtualDJ 8.2 y su principal novedad, Ask The DJ.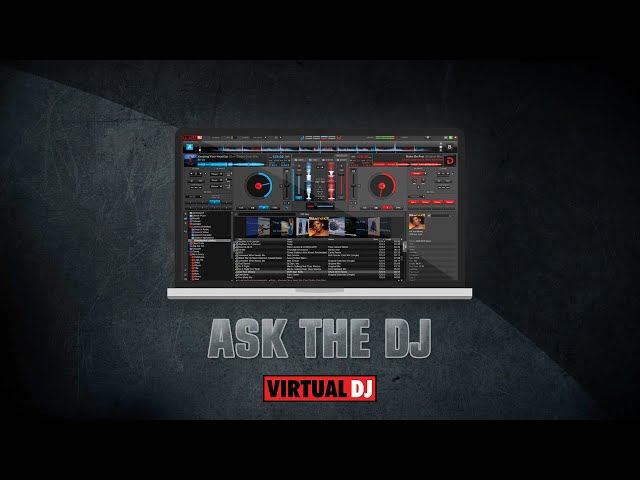 Ask The DJ está basado en la idea que desarrolló hace unos años Richie Hawting, se trata de utilizar Twitter para poner en contacto a los DJs con sus publico, esto puede ser especialmente útil para DJs que aceptan peticiones de canciones, aunque también puede ser problemático, pues pueden colarse mensajes ofensivos o no siempre amistosos, en definitiva, puede ser mas una distracción que una motivación…está por ver como gestiona Atomix este servicio.
Otra de las novedades es la incorporación de PADs al estilo de controladoras como DDj-SX y Kontrol S4 o de muchos Skins personalizados por usuarios. Mediante estos PADs podremos controlar funciones como loop,loop rolls Hotcues, cueloops, slicer, sampler, beatjump…lo interesante es que ademas tenemos un "Editor de PADs", donde podremos asignar las funciones de forma sencilla.
Ademas de las novedades mas llamativas, VirtualDJ 8.2 ofrece mejoras en el manejo general del programa, mayor personalización y mejoras de rendimiento, como veis se trata de una versión a la que nos interesa actualizar…si sois usuarios bien por suscripción o por desbloqueo de controlador, estas actualizaciones las recibiréis de forma automática.
Skin con páginas personalizable
Mejora motor de detección de

BPM

Nuevo Motor de detección de BeatGrid
Nuevo Motor de ventanas, mejorando apariencia e igualando MAC y Windows
Mejora de soporte de pantalla táctil
Mejora Hardware de vídeo acelerada
Hardware Reproducción de vídeo acelerada en mac
Soporte para -VST  midi
Nuevo efecto de audio Noise
Mejorar la calidad, el uso de memoria y el rendimiento de las imágenes en ediciones de vídeo