Synistes es un sintetizador VST de código abierto, el plugin está disponible tanto para sistemas Windows como MAC OS…el plugin cuenta con 3 osciladores, 3 envolventes, 3 LFO, 4 efectos y un secuenciador por pasos, ademas de ser compatible MIDI…como veis se trata de un sintetizador muy completo y versátil, al que a buen seguro le sacaremos mucho partido.
English
Synister is a free, open source synthesizer instrument for Windows and Mac…Synister was developed by students of TU-Berlin. They describe Synister as 'the easy synthesizer.
Key Features:
Synister has 3 oscillators, 3 envelopes, 3 LFO's, 2 filters (which can be ladder, bandpass, highpass, or lowpass), 4 effects (delay, chorus, clipping, and low fidelity), and a step sequencer with up to 8 steps.
The modulation has been made as easy as possible. Select the source and then regulate the amount.
The oscillators and the filters element's can be modulated by different MiDi's CC and/or an LFO or Envelopes.
For the LFO's and Envelopes, the modulation can be only made by the MIDI's CC.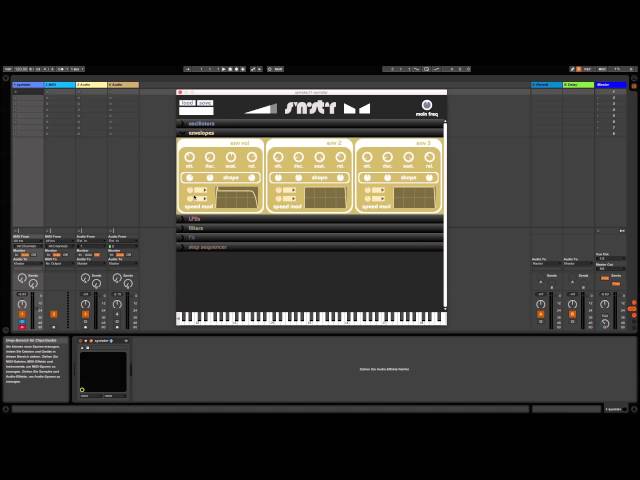 Free VST Synth – Synister – Windows – MAC OS