Con motivo del lanzamiento de su disco el artista Subaqueous nos ofrece las plantillas de las canciones de dicho álbum, de forma totalmente gratuita, en total son 10 canciones de estilo relajado…Ambient, Progresivo, Chill son los estilos de las canciones, pero vamos, teniendo las plantillas, todo es cuestión de imaginación, podemos darle un toque Dub, DubStep, Techno, Minimal, o cualquier otra cosa que se nos ocurra…al mismo tiempo, se trata de una estupenda forma de aprender como trabajan otras personas.
Para descargar es bien sencillo, seleccionamos la opción "Donation -Free", esto nos envía a una página de descarga, donde podemos seleccionar la cantidad que queremos donar, si ponemos cero, nos permite descargar igual…de todas formas, está bien donar algo a quien nos ofrece este magnifico trabajo de forma desinteresada.
English
I just released the remix album, Recreate, a week ago and wanted to take this to the next level. I wanted to not only share the music, but make it easier for others to make remixed and learn how I go about things as a musician.
When making music there are so many possibilities. To get the same exact bass growl you could go about it in 10 different ways. This is one of the most amazing things about Ableton Live and the most daunting  What can be really helpful to starting musicians is seeing how someone else went about things.  Even if you have produced for years, seeing how someone else makes a track can be really helpful.  That is why I spent countless hours putting together this collection of my tracks as Ableton Live Packs.
 I took all 10 of the tracks from the album Tides of Twilight and turned them into Live Packs.  This way you can open them up and explore who I went about and made the music. This is designed to help inspire you with new production ideas, organization, and show you what a finished Subaqueous track might look like.
Tides of Twilight Template Walk-through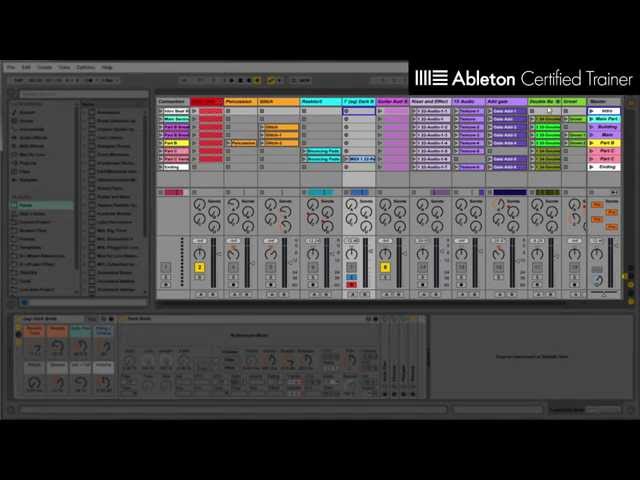 Subaqueous – Plantillas Ableton Live Gratuitas