En esta página ya hemos publicado unos cuantos Samplers con anterioridad, se trata de una herramienta tremendamente útil, especialmente si trabajamos mucho con muestras de sonidos y loops, mediante un sampler podemos manipular estas muestras de muy diversas formas, haciendo que estas sean prácticamente irreconocibles…Desde MAGIX nos ofrecen su sampler Independence de forma gratuita, se trata de una versión completamente funcional y cargada de buenos sonidos, eso si, el número de muestras que podemos importar está limitado a 25, por lo demás, todas las funciones del programa están activadas.
El programa permite ahora importar plugins VST de efectos, así que podréis imaginar el potencial del Sampler Independence…el programa se encuentra disponible en versiones 32 y 64 bits para las plataformas Windows y MAC OS….ademas de la descarga del Sampler, si continuamos un poco mas abajo en la página, encontraremos una librería de sonidos totalmente gratuita, en total, entre los sonidos por defecto y esta librería, son mas de 2Gb de contenido.
English
Independence Free combines virtual instrument technology, premium sound libraries and the Independence Sampler Workstation into one unique software solution. We're giving you free access to this fantastic product: Independence Free as full version – no demo or trial version!
Based on the powerful Indpendence Audio Engine
Audio import support for up to 25 audio files. Load your own sounds into Independence Free and create your own instruments!
VST effect plug-in import: you can now load 3rd party VST effect plug-ins into Independence Free!
As well as VST, AU and Standalone now the RTAS interface is also available for Mac
Virtual keyboard, Time-Stretching & Pitch Shifting, E-License Instruments compatibility as well as all other features that are found in Independence
No time or memory restrictions
Commercial use allowed
For Mac OS X 10.7 & 10.8 (Universal Binary), Windows XP, Windows Vista & Windows 7, Windows 8 (32 & 64-bit)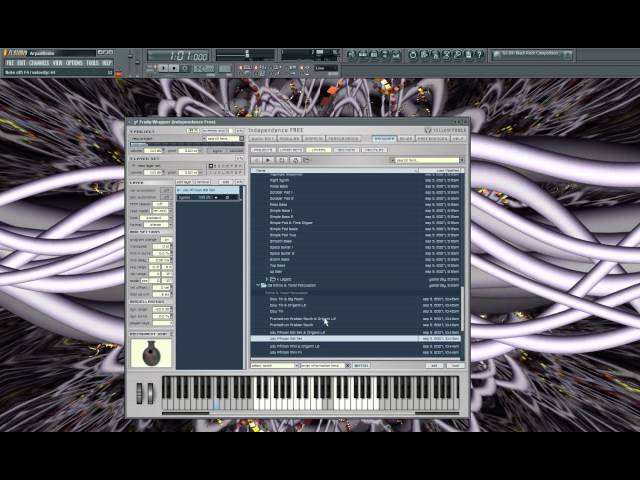 MAGIX – Free Sampler Independence