Tonecarver es un desarrollador que nos ofrece una serie de plugins VST de forma totalmente gratuita, de entre ellos, destacaría "Regen", un VST que nos permite trabajar con hasta 4 loops que podemos manipular de diversas formas, alterando su velocidad de reproducción, dirección, panorama, nivel y punto de inicio….de esta forma se convierte en una poderosa herramienta creativa, especialmente para performance en directo.
Ademas de Regen, contamos con otros 7 plugins para la creación y manipulación del sonido, secuenciadores, efectos, sintetizadores, incluso un mas que interesante plugin de Time Stretching, que nos permite reducir la velocidad de un archivo de audio hasta 1 millón de veces.
English
Regen is at its heart a looper plugin (a la Frippertronics) that is well suited for ambient/textural/soundscape type layering. It can be a simple looper but also offers deeper dive controls to modify playback of recorded material.
It features four independent loopers ("tracks") that are built up from individually recorded audio segments ("layers"). Recorded material in the layers and tracks can be manipulated (playback rate, direction, blend, pan, level, start offset) post-recording for creative playback. Regen accepts stereo input and supports up to 4 stereo outputs. Regen allows Undo and Redo of recorded material and supports control via MIDI.
Nova 3 – Generative Sequencer – improv 2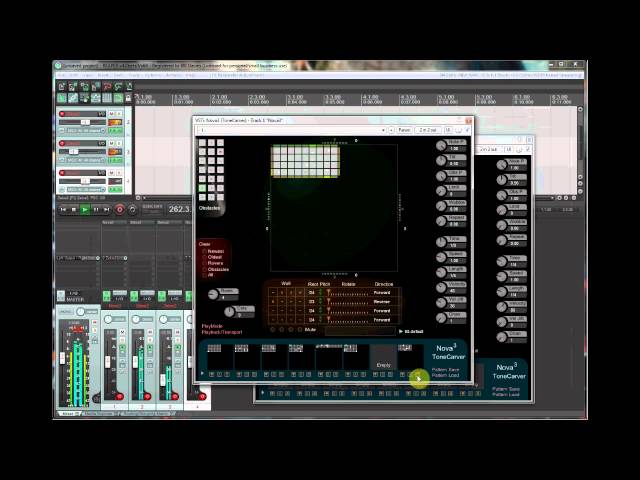 Tonecarver Free VST – Windows