BeatSkillz nos ofrece de forma totalmente gratuita esta magnifico plugin VST, se trata de BeatFactory Drums, un VST/AU para Windows y MAC OS, el plugin no es otra cosa que una caja de ritmos con algunos añadidos como Reverb, filtros ADSR y control de volumen y panorama independiete para cada muestra, junto con el VST se incluyen diversos Kits, como son el de la clásica Roland TR-8080 y diversos estilos como el Dubstep, Trap, años 80, Hip-Hop y mucho mas….el plugin se encuentra disponible en versiones Windows y MAC OS.
English
The kits included in the plugin were created using The MPC 2500 passsing through High End Out board EQ, Compressors, Tube and Solid State Gear, for a Griity and Punchy Sound, these kits are ready to played.
The plugin also features:
Volume and Pan for each sample pad.
ADSR envelope for shaping the kit.
Built in REVERB.
Contains 10 Kits :
808 Kit.
Trap Kit.
80s Kit.
Dubstep Kit 1.
Dubstep Kit 2.
HipHop Kit 1.
HipHop Kit 2.
Samples Kit 1.
Samples Kit 2.
Indian Kit.
10 FREE DRUM KITS – BeatSkillz – FREE Drum VST / AU Plugin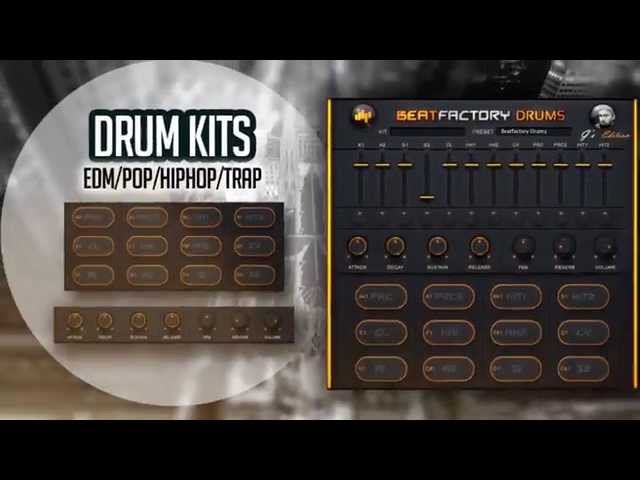 Free Beatfactory Drums VST Plugin WIN-MAC