Gameboy Drum Kit, es una colección de sonidos en formato 8 bits, grabados de una Gameboy con el programa LSDJ y procesados con un pre-amplificador de válvulas, el pack contiene un total de 64 sonidos de batería en formato WAV de 24 bits, perfectos para dar ese toque de vídeo juego a nuestras producciones o para aquellos que producen música en 8 bits…todos los sonidos son 100% libres de derechos por lo que pueden ser utilizados con fines comerciales sin mayor problema.
English
Game Boy Drum Kit is a free collection of 8-bit drum samples which were recorded from a black Nintendo Game Boy running LSDJ software. All of the included samples are 100% dry and unprocessed, apart from the fact that they've been recorded through a compact tube preamp.
Game Boy Drum Kit contains 64 drum samples in total, all of which are included as 24-bit WAV files (44.1 KHz). The download pack also includes a set of NKI patches and a simple SFZ patch which is there to help you quickly load up the samples in any SFZ compatible instrument. All of the included sounds were made from scratch in LSDJ and they are provided royalty free for use in music and video production (both free and commercial).
Gameboy Drum Kit Content
64 Drum samples
24-bit WAV files (44.1 KHz)
WAV-NKI-SFZ
Royalty Free for commercial use
Game Boy Drum Kit DEMO (Free Sample Pack)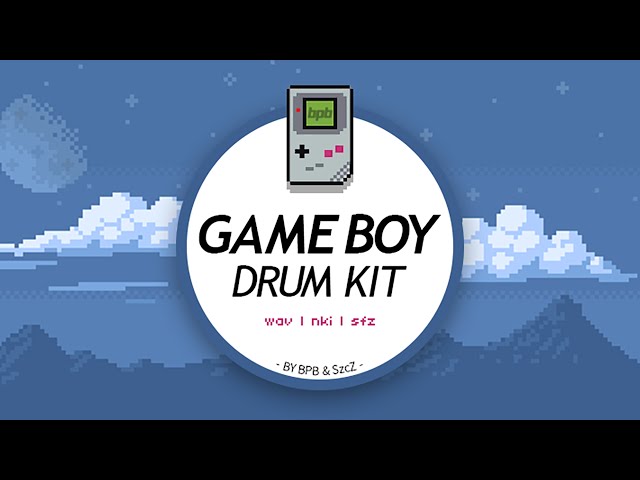 Free Sample Pack – Gameboy Drum Kit