Bastard es un sintetizador VST gratuito, diseñado para manipular las bajas frecuencias (bajo, kick), el plugin cuenta con dos osciladores, un ecualizador, filtros, en definitiva, todo lo necesario para conseguir unos sonidos de bajo lo mas contundentes posible…el plugin se encuentra disponible solo en versión Windows 32 bits…El enlace de descarga, se encuentra al final de la página del desarrollador.
English
BassTard is a monophonic subtractive synthesizer, designed to put out ground-shattering low frequency content. BassTard was created around simplicity, delivering only the parameters needed to sculpt your perfect bass sound. Every major parameter has MIDI learn functionality, via the right mouse button.
Oscillators
At the core of BassTard's engine is a pair of unique oscillators, both with variable waveforms from a selection of shapes created with sub-woofer rattling bass sounds in mind.
Filters
The first filter is a "Moog" styled low-pass filter, the second has variable filter types, designed to add overtones to the original filter.
Basstard VST – Dynamic Bass Synthersizer Virtual Instrument by Hawk VST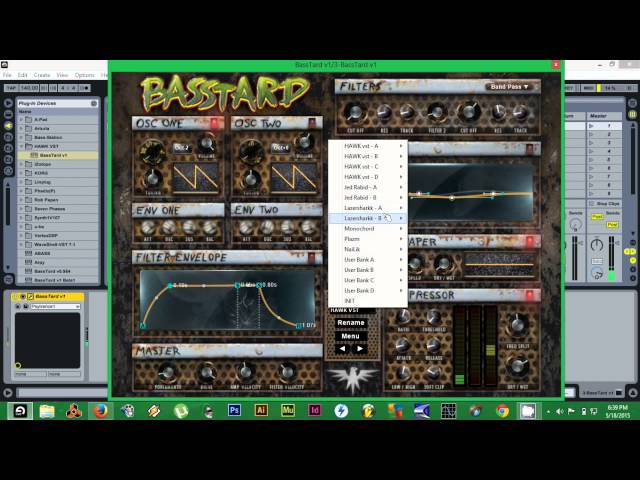 Free Bass VST Basstard 3