Free VST Kirnu Arpegiador MIDI…Arto Vaarala Kirnu ha sido diseñado para permitir ajustes en tiempo real, ademas, dispone de un panel sencillo que permite modificar los patrones al vuelo y sin mayores problemas. El plugin dispone de "aprendizaje MIDI" en todos sus controles principales, maneja diferentes escalas y permite realizar modificaciones sencillas obteniendo grandes variaciones musicales….El plugin se encuentra disponible en versiones 32 y 64 bits tanto para sistemas Windows como MAC.
English
Kirnu Cream is a very powerful MIDI performer VST plugin for Windows and Mac. It works on both 32 and 64-bit systems. Cream is intended to be used in live and offline DAW usage. With Cream it's very easy to create catching lead parts, bouncing bass lines, swinging drums and lots of other cool stuff. The only obstacle is your imagination…
Kirnu – Cream – MIDI performer – Features
4 independent tracks which can be assigned to different key range and MIDI in/out.
12 patterns per track.
Control Zone for changing most important parameters via external keyboard or MIDI events.
Free rate tweaking. Now rate can be changed also in hertz.
Chord memory with 16 independent memory slots.
Pattern sequencer for automated sequencing.
Sample accurate MIDI engine.
MIDI learn for all knob controls.
Note release functionality which enables more smooth live playing.
New preset system.
Copy/paste functionality.
Complete new pattern step data section:

New tool section enables easy data editing.
All data sections are independent from each other.
Data sections can be looped with several different loop modes.
CHRDMEM section enables different chords to be used in every step.
SEQ section enables sequencing the notes.
8 CC controls in each pattern.
Kirnu – Setup in Ableton Live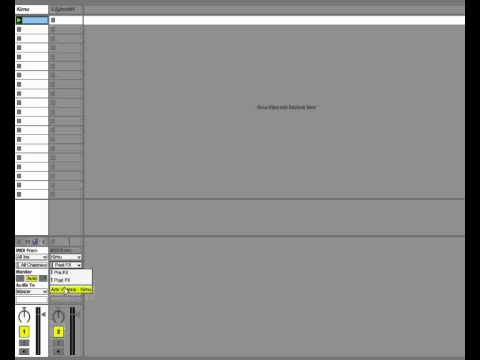 Free VST Kirnu Arpegiador MIDI