Free VST Nova-67P Equalizer Windows-MAC…Nova-67P es un plugin ecualizador paramétrico paralelo combinado con un compresor. El compresor puede funcionar opcionalmente en los modos de frecuencia dependiente y de banda dividida. En este caso el plugin funciona como un ecualizador dinámico paralelo…el enlace de descarga dirige a la web del autor, donde podréis encontrar otros interesante plugins de gran calidad.

5

bandas

de ecualizador

paralelo

con auto-

ganancia.

Filtros

paso alto

y

paso bajo opcionales

.

Compresión de frecuencia

de banda completa

y

/o

banda dividida

.

Filtrado

de "Side-Chain"

y pre-

énfasis.

Análisis de espectro

en tiempo real

de un

tercio de octava

.

Soporte "Side-Chain" externo

.

Procesamiento interno

de 64 bits.
English
Nova-67P is a parallel parametric equalizer plugin combined with a compressor. The compressor can optionally operate in frequency dependent and split-band modes. In this case the plugin operates as a parallel dynamic equalizer.
5 bands parallel equalizer with auto-gain.
Optional high-pass and low-pass filters.
Full-band frequency dependent and/or split-band compression.
Side-chain filtering and pre-emphasis.
Third-octave real-time spectrum analysis.
External side-chain support.
64-bit internal processing.
Nova-67P (KVR Developers Challenge DC14 submission)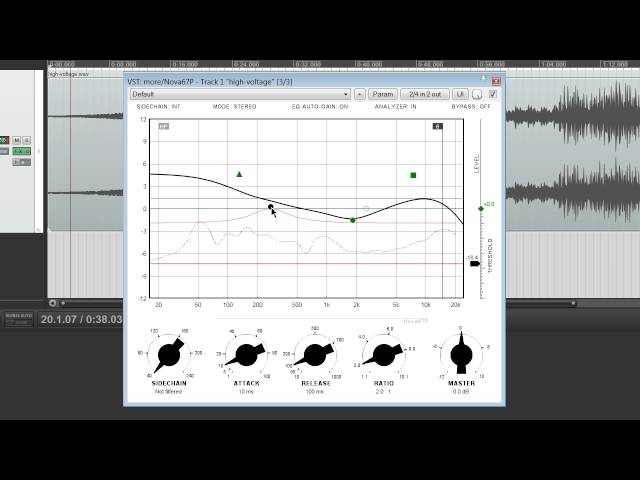 Free VST Nova-67P Equalizer Windows-MAC