Free VST Yamaha DX-7 DEXED…El que les presento a continuación, es un plugin VSTi multiplataforma (Windows, MAC, Linux), que emula a la perfección al sintetizador Yamaha DX-7, de hecho sirve tambien como editor de patches para dicho sintetizador, dispone de 144 parámetros que podemos automatizar desde nuestro editor favorito (DAW), ademas de un sonido muy similar a los sintetizadores DX-7/TX-7 de Yamaha.
English
Dexed is a multi-platform, multi-format software synth that is modeled on the Yamaha DX7. It lets you create new sounds, use them in your DAW and save them to your DX-7,  According to developer Digital Suburban, 'the goal of the project is to be a tool/companion for the original DX7.'
Features
Multi platform (OS X, Windows or Linux) and multi format (VST, soon AU and others that I don't use); by using JUCE
The sound engine music-synthesizer-for-android is closely modeled on the original DX7 characteristics
144 DAW automatable DX7 parameters available from one single panel
Fully supports DX7 input and output Sysex messages; including controller change. This means that you can use this with a native DX7/TX7 as a patch editor and sysex manager
Each operator have a realtime VU meter to know which one is active
Can load/save any DX7/TX7 sysex programs. It is also possible to save a single program into a different sysex file.
DEXED – Open source DX7 librarian / emulator VSTi demo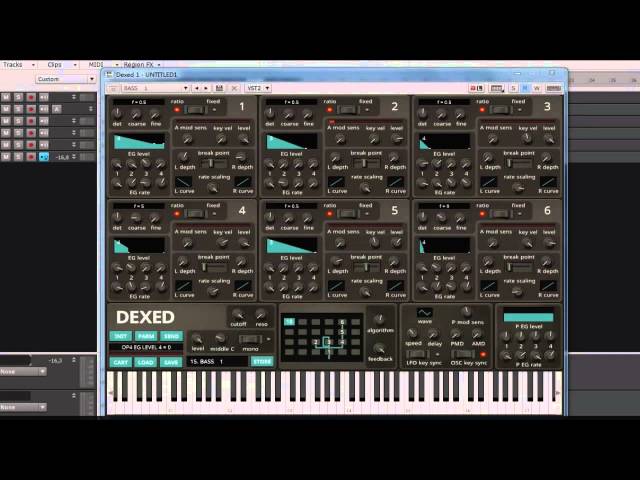 Free VST Yamaha DX-7 DEXED